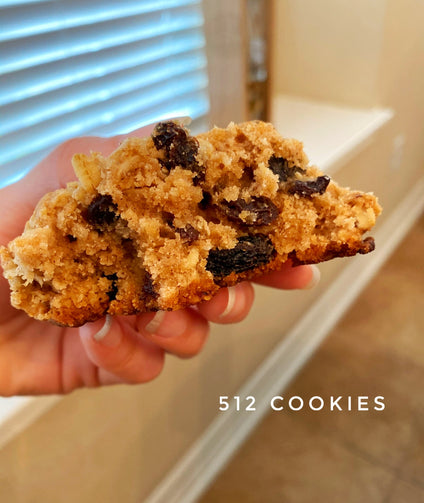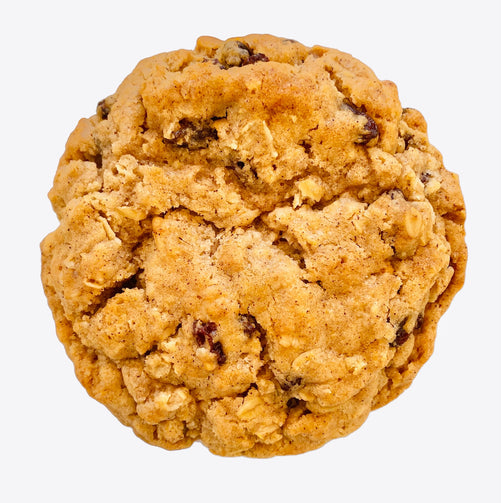 Oatmeal Raisin
Oatmeal Raisin
Regular price

Sale price

$4.50 USD
The most controversial cookie of them all, some love it, some don't, we will leave the decision to you!
All our cookies are produced by hand.
Ingredients: Organic Flour, Butter, Organic Raisins, Oats, Sugar, Organic Brown sugar, Organic eggs, Organic Cinnamon, Baking powder, Homemade vanilla extract, Corn starch, Baking soda, Himalayan pink salt.
Contains the Following Allergen: Eggs, Wheat, Milk.
Allergy Warning: Made in a facility that processes Eggs, Soy, Milk, Wheat, Nuts.
We do our best to avoid cross-contamination but we do not guarantee it.
----------------------------------------
La galleta más controversial de todas, a algunos les encanta, a otros no, ¡te dejaremos la decisión a ti!
Todas nuestras galletas se elaboran a mano.
Contiene los siguientes alérgenos: huevos, trigo, leche.
Ingredientes: Harina orgánica, Mantequilla, Pasas orgánicas, Avena, Azúcar, Azúcar moreno organica, Huevos orgánicos, Canela organica, Polvo de hornear, Extracto de vainilla casero, Almidón de maíz, Bicarbonato de sodio, Sal rosa del Himalaya.
Advertencia de alergia: fabricado en una instalación que procesa huevos, soja, leche, trigo, nueces.
Hacemos todo lo posible para evitar la contaminación cruzada, pero no lo garantizamos.
Couldn't load pickup availability